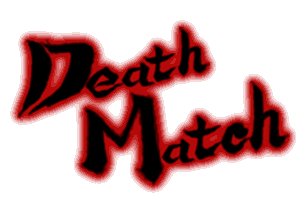 Deathmatch is a mode in the video game No More Heroes 2: Desperate Struggle, unlocked by playing through the storyline on any difficulty. In Deathmatch, battles against ranked assassins can be replayed with their Bitter Mode traits, and matches are timed. Under normal circumstances, bosses can only be fought using the protagonist who faces them in the game's story mode; however, with the use of cheating devices players can play as any character they wish.
Ad blocker interference detected!
Wikia is a free-to-use site that makes money from advertising. We have a modified experience for viewers using ad blockers

Wikia is not accessible if you've made further modifications. Remove the custom ad blocker rule(s) and the page will load as expected.