Charlie MacDonald is an assassin ranked 25th by the UAA. The girls on his cheerleading squad (that Travis refers to collectively as Charlie's "hoes") each occupy slots 26-49 on the same list. Not much else is known other than the fact that Charlie is the star quarterback of Destroy University's football team, and that he is so attractive that girls just seem to flock to him. Together, Charlie and the cheerleaders can summon and pilot the Santa Death Parade, a giant laser-firing robot.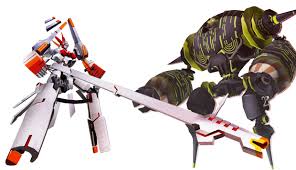 The battle ends when Travis damages the Santa Death Parade's power system. Travis' mecha, Glastonbury, then throws Charlie and the cheerleaders into space, where he obliterates them with his buster cannon. Charlie and the cheerleaders are never heard from again.
Before facing Kimmy Howell, parts of the Santa Death Parade can be spotted around the now-damaged Santa Destroy University.
Excluding Jasper Batt Jr.'s battle, MacDonald has the only battle without any blood.
Coincidentally, there is a English footballer who shares the same name as Charlie.